What can you expect when you work with a Business Coach?
There are almost as many different ways of delivering business coaching as there are business coaches. Some offer personal support and feedback, others combine a coaching approach with practical and structured business planning and bring a disciplined accountability to the relationship. Particularly in the small business market, business coaching is as much about driving profit as it is about developing the person.
Some coaches use a style in which they ask questions and offer opportunities that will challenge the client to find answers from within him/her. This "Socratic method" facilitates the learner to discover answers and new ways of being based on their values, preferences and unique perspective.
There are three main areas to the coaching relationship:
Transactional Coaching: getting things done using proven tools, strategies and techniques. The most common challenges faced by business owners are in the areas of time, team and money. Information on how to address these challenges can be found by anyone who knows how to use a search engine. How to execute those strategies is where the gold is mined and is where the coach helps the most.
Transformational Coaching: if the owner wants to have a better business first the business needs a better owner! What is the success mindset? What shifts need to happen to facilitate that success?
Accountability: while a coach can't do your push-ups, the coach can help you to do more and better quality push ups!
So a great Coach will need to be proficient in ALL three aspects of the Coaching Relationship, so here is how to choose a Business Coach.
You can see the video version here: http://bit.ly/IWAcPl
Free E-Book: Five Steps to Freedom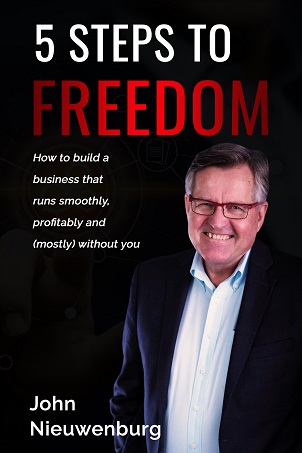 How to build a business that runs smoothly,

profitably

, and (mostly) without you
Feeling stressed out and overwhelmed with a business that is taking all your time - and not giving you enough in return?
Are you finding it challenging to hire the right team (and get them to do the right things)?
I wrote this little guide for you!
Enter your details below to receive your free copy!